helping communities achieve sustainability goals
Wombat Creative is a small consultancy helping non profits and regional communities plan, resource and communicate about projects that leave a legacy for people, culture and the natural environment.
We help people plan for and communicate about environmental, cultural and social change, especially in regional and remote places. We work with a small number of clients to create meaningful outcomes in conservation and natural resource management, regional arts and community development.
Can we help you?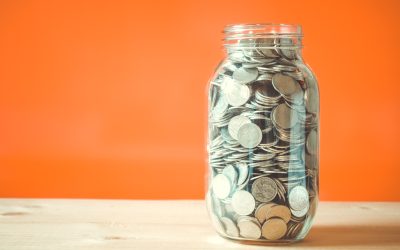 Need to find your grant writing mojo? These fabulous four resources will inspire and motivate. You might even learn a thing or two.
SERVICES
Find out more about what we do: facilitation, capacity building, strategic planning, communication, copy writing, publishing, events, fundraising strategy and regional arts development.
GRANT WRITING COURSES
Need to help your community maximise their grant writing success? With 30 years experience delivering grant writing skills to councils, graziers, artists and remote communities at all levels, we've got you covered.
NEWS + RESOURCES
News you can use.
Stay up to date with the latest news and resources for helping your community achieve its goals.
We
care about communities – both urban and rural
We've been working with communities like yours since 2007 to deliver on local needs. Through facilitation, strategic planning, training, capacity building, events and communication we're helping people achieve their sustainability goals.
Hands-down the best
"Sam is hands-down the best grant writing trainer in Australia,"
Geoff Penton, CEO Southern Gulf Catchments (Mount Isa)
Many years of experience
"Sam shared her many years of experience with us and helped us to understand the process of grant writing in a
clear, simple and succinct way.  The main benefit came from doing some grant writing, receiving individual feedback and interacting with Sam and other participants. After completing the workshop, participants indicated that they now feel more confident in in their ability to write a successful application."
Allison Edwards, Charleville Progress Association
...result in an influx of grants for the community...
"Sam's grant writing courses are popular for a reason. They usually result in an influx of grants for the community in question and people feel confident to keep on keeping on with their grant writing journey,"
Suzie Christensen, Past CEO, Anglicare CQ
Unique ability to connect with communities at all levels
"Sam has been running grant writing and communication workshops for me, for decades. She has a unique ability to connect with communities at all levels and they always leave motivated and inspired,"
Adam Richard, Moreton Bay Regional Council
Absolutely the best
"I've participated in dozens of grant writing workshops over the years and Sam's is absolutely the best. Feedback from our agriculture and farming participants was glowing,"
Terri Buono, Department Agriculture and Fisheries (Queensland)
Efficient & organised facilitator
"Sam is a very organised and efficient facilitator and her foresight and planning has been an invaluable asset to the Glossy Black Conservancy, producing high-quality communication material, organising national events and providing strategic advice and facilitation that not only helped but ensured we achieve our goals."
Adrian Caneris, Glossy Black Conservancy
Commitment, professionalism, fun
"Commitment to the cause, professionalism, and fun to work with. Sam is a very experienced consultant, having supported conservation and land management NGOs with fundraising, engagement and communication for decades. Quality content is consistently delivered through Sam's very high-level project management skills and commitment to meeting deadlines. Sam is a valuable member of the Rainforest 4 Foundation team, helping to deliver outcomes for the Daintree Rainforest, First Nations people, and the world's rainforests."
Kelvin Davies, Rainforest 4 Foundation
An advanced facilitator
"Sam is an advanced facilitator, spending time getting to know the audience and content prior to the event, which had a significant impact on her ability to apply her skilled approach to knowledge exchange and idea brokering throughout the workshop. Sam was instrumental in guiding participants through sessions that enabled collaborated and co-developed strategies, ensuring that the group dynamics supported a targeted and fulfilling outcome for all involved."
Rachael Nasplezes, Climate Adaptation Lead, Healthy Land & Water
We'd love to hear from you.